Photo and Business Printing
Are you familiar with websites where you can create customized greeting cards with your family's photos? Have you ever seen websites that allow you to design things like business cards or flyers using a template? Well, those are some examples of the type of platforms and builders I've worked on.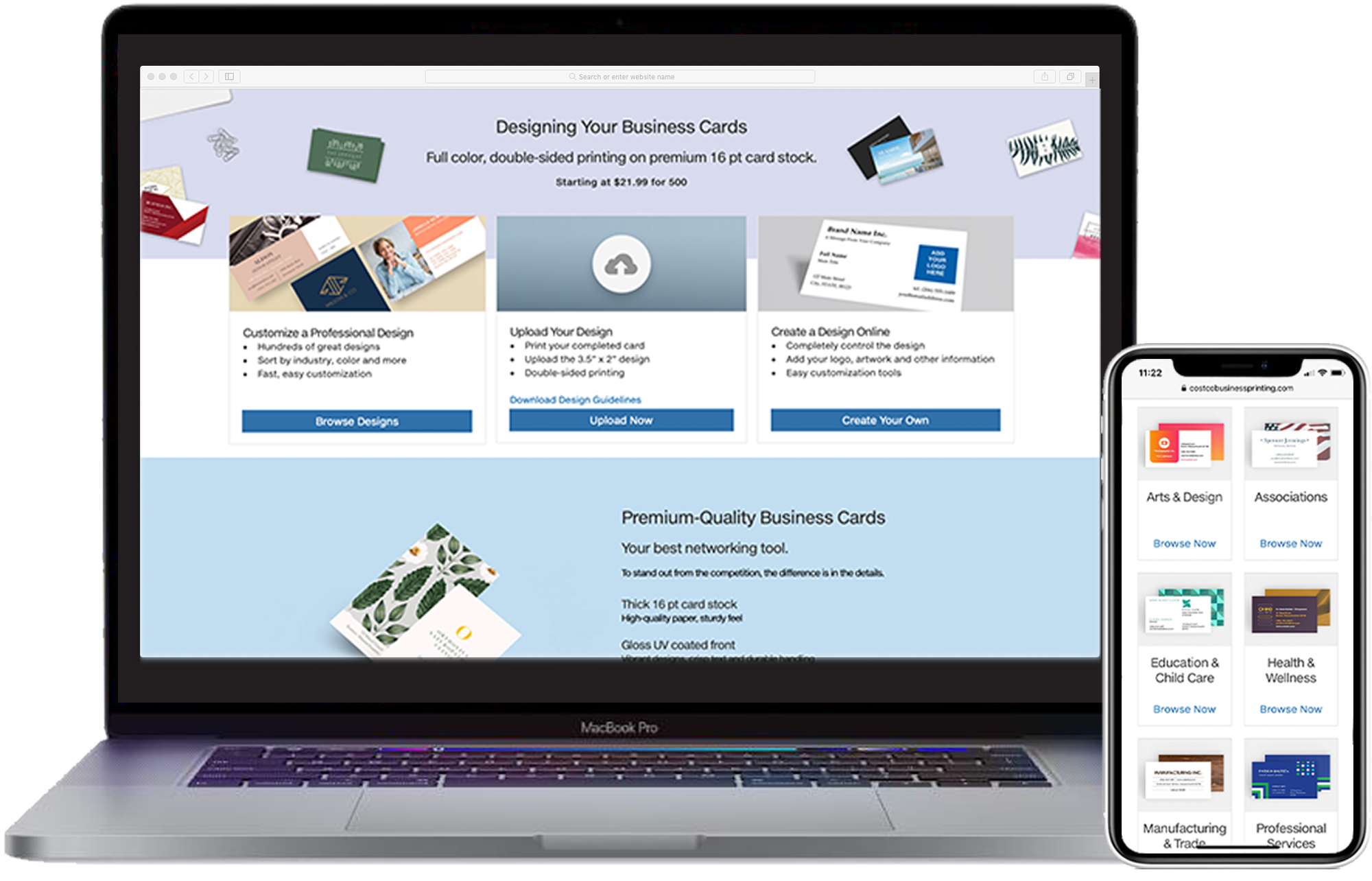 One of the biggest challenges with products like these is that their range of complexity is incredibly wide–from adding a simple line of text in an envelope to customizing calendars with photos & text. The flows and features are endless. In addition to this, the various needs from people who buy these products make pretty wild scenarios that are interesting to design for.
Designing these builders requires in-depth knowledge of many areas, like the physical specifications of each product, their fulfillment process, business opportunities, and of course people's needs. Did I mention that they also need to be implemented for both mobile and desktop devices? Yeah, that's been tricky too.